As we enter the second half of the Year of Unlimited at FormAssembly, we're sharing even more insight about our unlimited web form platform and powerful Salesforce integration features. So far, the Year of Unlimited webinar series has been highly-attended by customers...
read more
The Form AdvocatesTechnical Architect (TechBridge Consultant) Nonprofit Advisor and Marketing (TechBridge, former) Case Study Snapshot Through their partnership with Accenture, TechBridge gives an annual Technology Innovation Award that is meant to transform the way...
read more
The Form Advocate Director of Undergraduate Enrollment Services Case Study Snapshot Worcester Polytechnic Institute (WPI) was first connected with FormAssembly through the school's partnership with TargetX. At WPI, Undergraduate Enrollment Services encompasses three...
read more
The Form Advocate Salesforce Specialist Case Study Snapshot Universal platform adoption with Salesforce has had a significant impact on the University of Oxford Saïd Business School's student data strategies and workflows. Learn how implementing FormAssembly as the...
read more
The Form AdvocateCertified Salesforce Platform App Builder Case Study Snapshot The IT Salesforce team at Multnomah County works with several municipal departments. The team is tasked with providing quick, well-built apps and solutions that help deliver services to...
read more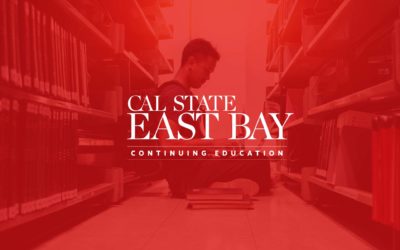 The Form AdvocatesMarketing DirectorMarketing CoordinatorManager Student SystemsCase Study Snapshot Prior to choosing an effective CRM platform, campus staff at Cal State East Bay spotted a gap in the school's ability to collect and gather interested leads. With no...
read more
Economic Change is a Salesforce consulting agency that works directly with nonprofit groups within the UK. The agency's purpose is to help nonprofit groups establish strategic results and clear goals through the use of technology. Heather Black founded Economic Change...
read more
With the 2019 Salesforce.org Higher Ed Summit just a few days away, we're showcasing some of the reasons why customers love using FormAssembly for data collection in higher education. Whether it's the ability to leverage powerful integrations that connect to an...
read more
The Form AdvocateDirector of Web and Mobile Applications Case Study Snapshot When Frostburg State University switched to a new content management system, staff members also recognized a need to move from internal solutions to external vendors. FormAssembly became part...
read more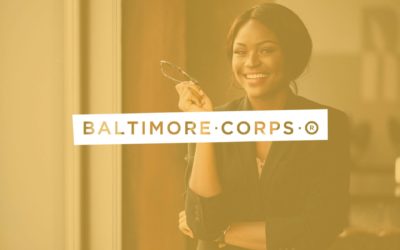 The Form AdvocateDirector of Data, Technology, and Evaluation Case Study Snapshot Baltimore Corps is a Baltimore-based organization seeking to connect talented individuals with local organizations to ultimately work toward causing positive social change in the city....
read more
The Form AdvocateFounder and Executive DirectorCase Study Snapshot Pets for Patriots started working with FormAssembly at the recommendation of one of their volunteers. Their goal was to find a suitable technology for nonprofits that would allow them to capture...
read more
The Form AdvocateExecutive Director Case Study Snapshot The Pacific Coast Farmers Market Association (PCFMA) uses FormAssembly as they work alongside more than 250 farmers and 250 other businesses that sell goods in over 50 weekly markets. Smart web forms allow...
read more
The Form AdvocateAssociate Director of Research and Engagement Case Study Snapshot The San Francisco Shakespeare Festival is known for offering free local Shakespeare performances in the Bay area and for hosting educational camps and programs for school-age children....
read more
You already know that FormAssembly offers you unlimited forms and responses, unlimited support, unlimited potential with integrations and more, but did you also know that FormAssembly unlocks unlimited use cases? We compiled 100 (that's right—100!) of our favorite use...
read more
Get the eBook: FormAssembly + Salesforce Financial Services Cloud Your Guide to FormAssembly's Salesforce Integration for Financial Services Organizations If you work in financial services, use Salesforce, and need a Salesforce-connected solution for web forms and...
read more
Do you collect data on the go? Does your job require you to work in locations without a reliable internet connection? Are you looking for a way to get even more out of your FormAssembly plan? Give the iOS mobile app a try! FormAssembly's mobile app allows you to...
read more
As a healthcare IT executive in the modern world, you have a unique and challenging role. Not only are you faced with a growing need to ensure security, but you also have to deal with the need for increasing digitization, all while maximizing your team's productivity...
read more
There is no shortage when it comes to issues in web form conversion. From checkout forms to job applications, sometimes it seems that people just don't...
read more
If you haven't heard, Salesforce's Stay-in-Touch Request feature is saying goodbye this month. But that doesn't mean you have to lose the ability to get automatic contact information updates sent to your Salesforce account. You can use FormAssembly to get the same...
read more
When you think "forms for healthcare" you probably think of endless, tedious, repetitive paperwork for just about every purpose. Piles and piles of it, plus data entry for days. But when you're talking about FormAssembly's web forms, it's something very different....
read more
If your nonprofit always seems to be tied up with inefficient processes and endless administrative tasks, it might be time to do something about it. With a web form solution like FormAssembly you can formalize and streamline things like program applications, hiring,...
read more
What is data governance and what does it have to do with your organization? That's the topic of our white paper titled, "Data Governance: Best Practices for Collecting Form Data." In this white paper, you'll learn about the definition of data governance and how...
read more
We'll be at healthcare conference HIMSS next week in Orlando, Fla., from Feb. 19 to the 23. Planning to attend HIMSS yourself? We'll be at booth 1891 if you'd like to stop by and meet the FormAssembly team or talk about implementing a web form solution in your...
read more
Dig deeper into using FormAssembly on your sales or marketing team with our newest eBook: "Web Forms for Sales & Marketing Teams." In this eBook, we cover plenty of reasons to use FormAssembly to improve sales and marketing efforts, in addition to best practices...
read more
FormAssembly and Salesforce are two powerful tools with a wide range of features and capabilities in their own right. Used together, there's almost no limit the amount of customizations and different situations you could prepare for. That's what we show you in our...
read more
As we enter the second half of the Year of Unlimited at FormAssembly, we're sharing even more insight about our unlimited web form platform and powerful Salesforce integration features. So far, the Year of Unlimited webinar series has been highly-attended by customers...
read more
We recently announced a move to retire older versions of the FormAssembly form builder, including versions 4.3-4.4. Form Builder 4.3 will be retired September 30, 2019, and Form Builder 4.4 will be retired December 31, 2019. Katrina Garza, Director of Customer...
read more
FormAssembly will host a joint Partner webinar, "5 Use Cases for Nonprofit Volunteers", on Wednesday, July 31, at 11 a.m. EDT. Maggie Tharp, FormAssembly Creative Manager, and Teri Walker, CEO of CommonTeri Services, will host this informative broadcast. Join Maggie...
read more
We're half-way through the Year of Unlimited and still committed to bringing you webinars that address all aspects of how FormAssembly allows users to see unlimited success. If you haven't had a chance to attend one of these webinars yet, you'll have several other...
read more
This year, the FormAssembly team brought back the Form Review Masterclass webinar series, as it was such a huge success upon its debut. In this series, viewers have a chance to hear from our expert team as they review real customer web form examples. The first Form...
read more
As the Year of Unlimited continues at FormAssembly, we're offering more in-depth webinars that showcase what our web form platform can do. Throughout the year, we'll be offering more resources on the unique ways that you can use FormAssembly to break beyond limits...
read more
In 2019, FormAssembly is focused on highlighting the unlimited possibilities that exist when customers put our incredible web form features, such as the Salesforce Connector, to work! Whether you want to design expert forms using our Form Builder, connect with...
read more
Ready to see what the form building pros at FormAssembly have to say about your forms? Submit your forms for our next webinar in the Form Review Masterclass series! For the upcoming webinar on June 11, 2019, at 11 a.m. EDT, we'll be focusing on questions related to...
read more
The Year of Unlimited is underway here at FormAssembly, and we're turning to webinars to show you the power of our web form platform. Throughout the year, we'll be teaching you how to build a web form and showcasing different ways to use FormAssembly to achieve...
read more
You may have heard us talk about the unlimited capabilities of FormAssembly. Want proof? Attend our upcoming webinar Year of Unlimited Webinar #1: Build Your First FormAssembly Form to see FormAssembly in action. This webinar will take place on Tuesday, February 19,...
read more
Recently we've been sharing more about an exciting offering at FormAssembly -- Implementation Services. Our personalized service packages help customers put their best forms forward to meet unique business needs and accomplish big goals. In the third webinar in our...
read more
You've probably seen us sharing about one aspect of FormAssembly that we're particularly excited to offer: Implementation Services. Our Implementation Services packages allow you to put your best form forward while working with highly-skilled web form experts. In the...
read more
HIPAA compliance is likely a familiar topic to you if you work in a healthcare organization that is located in or operated in the U.S. To avoid hefty fines related to handling and processing protected health information, it's vital that you follow the requirements of...
read more
Not only can you create donation forms, payment forms, and event registration forms with FormAssembly, but you can also create online surveys! Poll your customers, employees, or organization members on any topic imaginable with sleek, modern forms built...
read more
Got Forms? How much attention do you pay to how their designed and the user experience of filling them out? FormAssembly's form builder includes lots of functionality geared at improving your data quality and simplifying the form filling experience. What kind of...
read more
Got Forms? How connected are they? With FormAssembly you can integrate with all kinds of systems you already use so you can send data where it needs to go in a flash, simultaneously cutting down on manual data entry and human error. Pardot, PayPal, Salesforce...
read more
Two years ago, we wrote a blog post about all the reasons our customers love FormAssembly. It wasn't hard to come up with a ton of great reasons, 11 to be exact. Our Salesforce integration was an obvious choice. Tons of customers use our prefill and submit connectors...
read more
This information is provided as-is, based on our best understanding of the information publicly available and our consultations with our legal counsel. This is not legal advice, and we cannot answer questions about your particular situation. You should consult with...
read more
Companies in the financial services industry have diverse characteristics, but they all need to collect data for some purpose or another, whether it's mortgage and loan applications, client onboarding, or something else. To accomplish this and cut through arduous...
read more
FormAssembly is the ideal web form solution for financial services organizations ranging from banks to wealth management organizations. Our financial services clients use FormAssembly for tax information collection, customer surveys, and so much more. Learn more about...
read more
If your organization is nonprofit, you probably collect lots of different types of information on a daily basis: contact information, donations, program signups, the list goes on. An all-purpose web form solution like FormAssembly can meet all your data collection...
read more
Creating the perfect web form boils down to a select few items, which we covered in length in our recent web form design eBook: Form fields - What data are you collecting and question are you asking, and what form fields will you be using? Content - How are you...
read more
FormAssembly's Compliance Cloud plan is perfect for healthcare industries with a need for a multi-purpose, Salesforce-connected web form solution. Learn more about our HIPAA-compliant Compliance Cloud plan and why FormAssembly's the right choice for your web form and...
read more
If you work in higher education (and especially if you also use Salesforce), there's no better solution than FormAssembly to handle all your data collection needs, from surveys, to feedback forms, to payment forms, to alumni contact update forms. Learn more about why...
read more
"FormAssembly's documentation is invaluable when it comes to creating and connecting forms because it is organized, up-to-date and extremely thorough. They have made it incredibly easy to find anything that you would need in their documentation library. I have been using FormAssembly for about 3 years now and I sometimes come across an obscure question and I can simply type the question in the search engine and find the exact resource I need."
—Kortney Cervantes, Certified Salesforce Consultant, Cloud Giants
Get the latest updates sent to your inbox.