NONPROFIT
Maximize your nonprofit's impact with streamlined data collection
Save valuable time, money, and resources by employing a powerful web form builder that takes care of tedious processes for you.
NONPROFIT LEADERS TRUST FORMASSEMBLY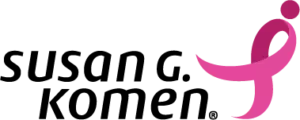 How we help nonprofit organizations
Eliminate time-consuming manual data entry
Looking for a way to stop wasting time on tedious busy work and focus more on what really matters? We can help. Our all-in-one web form builder and data collection platform allows nonprofits to forgo paper form processing and manual data entry. This means major savings in time, resources, money, and hassle.
Collect all types of information
Integrate forms with other systems you already use to cut out busy work. Route volunteer and donor information directly into Salesforce, build secure donation forms with our payment connectors to PayPal, Stripe, and Authorize.Net, and embed forms on your website with our WordPress integration.
Helpful resources and support
If you have any questions about specific use cases or FormAssembly features, our friendly customer support team is always happy to help. We also have a wide range of resources available to help you get the most out of our platform, and we offer a discount to qualifying nonprofits.
More than just a form builder
All of your organization's data collection needs, covered by one platform. Find out why nonprofits trust FormAssembly with their mission-critical processes, like donation requests, volunteer sign-up, and more.
Web Forms for Nonprofits 101
Our whitepaper, Web Forms for Nonprofits 101, is a great resource for learning how your nonprofit organization can use web forms to their maximum potential. We'll show you how to build forms, set up integrations, and take advantage of all the use case possibilities.
Don't just collect data — leverage it.