FormAssembly + Idealist Whitepaper: Web Forms for Nonprofits 101
Does your nonprofit organization always seem to be tied up with inefficient processes and endless administrative tasks? If so, it might be time to forge a new path by updating your outdated systems for good.
With a powerful data collection platform like FormAssembly, you can formalize and streamline necessary tasks like program applications, hiring and onboarding steps, donation collection, and more. Even better, you can connect all your information back to Salesforce and other systems that you use every day.
To help you get started, we worked with our partner Idealist Consulting to create this overview of how to use web forms to streamline and improve nonprofit processes. If you've been searching for a comprehensive resource that shows you how to use web forms to their maximum potential, then this whitepaper is for you. You won't want to miss this updated, re-released version of one of our most popular content downloads to date!
Download the Whitepaper
Download your copy of Web Forms for Nonprofits 101, presented by FormAssembly and Idealist Consulting.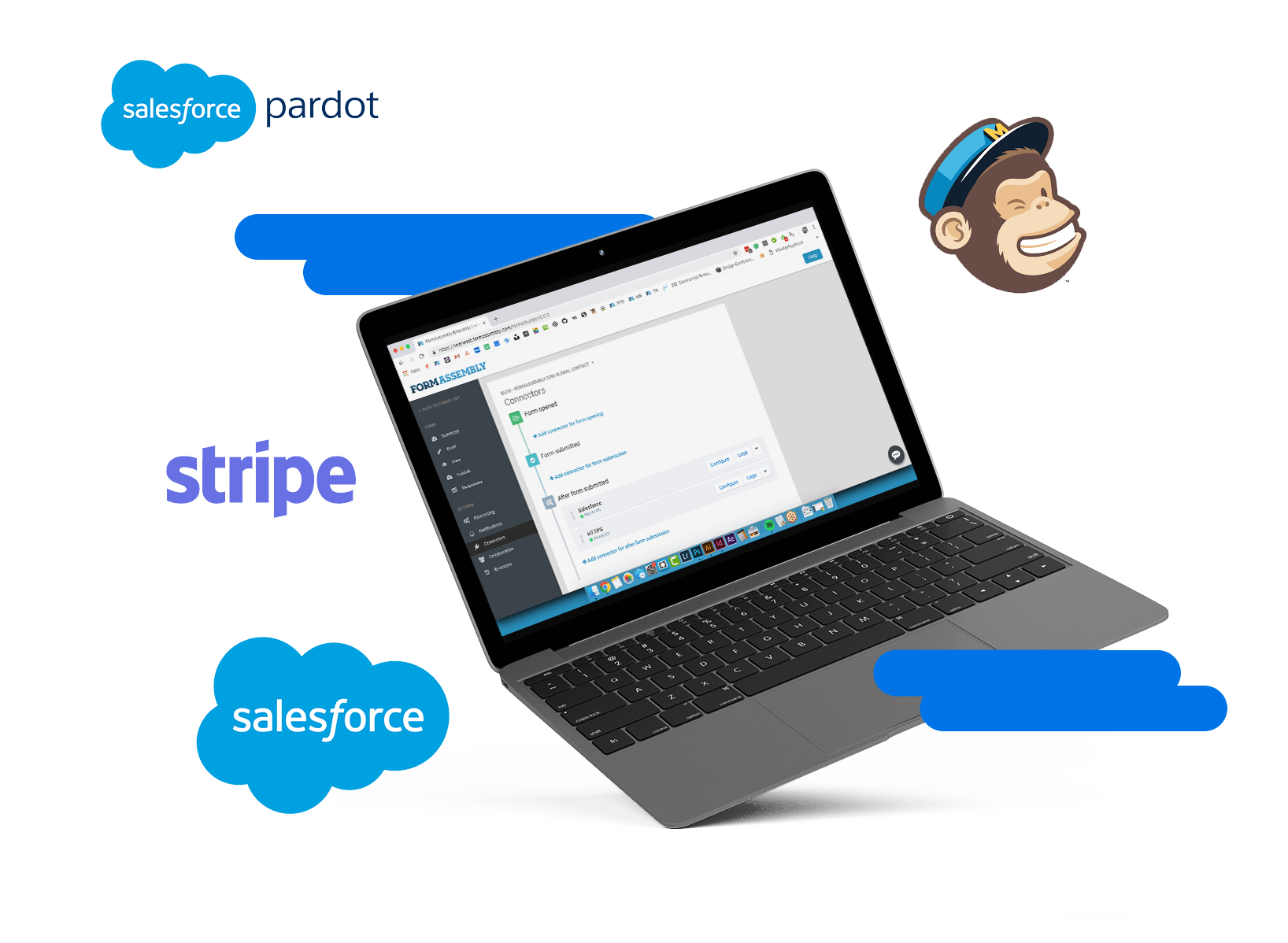 What You'll Learn
In Web Forms for Nonprofits 101, you'll get a general overview of what to look for in a data collection platform, as well as how to follow best industry practices to get the best return on your investment. We'll also cover specific use cases and outline steps for improving user adoption and experience. In the whitepaper, you'll discover things like:
How to introduce a web form solution to your nonprofit organization in a way that encourages growth, participation, and interest
How to use different types of web forms across multiple nonprofit departments for maximum efficiency and responsiveness
How to leverage better data processes to revamp marketing, events, and project management processes
How to integrate advanced technology solutions that drive growth and sustainability, both now and in the future
Who It's For
This resource is particularly useful to administrators and Salesforce users within the nonprofit world who want to solve organizational pain points and frustrations. If you want a foundational look at how and why web forms can solve your data collection woes, this whitepaper is for you. It's the perfect resource for gaining a better understanding of current statistics, best practices, and real-life examples.
About FormAssembly
FormAssembly is an all-in-one web form building and data collection platform. With the combination of our easy-to-use form builder, robust integration to Salesforce, and high security and compliance standards, companies are able to save time, money, and effort in their day-to-day processes and get the maximum benefit out of the data they collect.
FormAssembly is available on the Salesforce AppExchange and is used by over 4,000 companies worldwide, including well-known organizations such as Amazon, Lenovo, Volvo, Peloton, and Harvard University.
About Idealist Consulting
Idealist Consulting is a Salesforce and marketing automation consulting agency founded on the principles of better business. The Idealist team has over a decade of experience delivering a people-first approach to the progressive organizations they serve around the world.
While the team works in technology, they believe in creating large-scale impact by developing relationships and enacting real change in communities. Together, the Idealist team holds more than 30 Salesforce certifications and matches each project to the exact skills and personalities of their expert consulting team.