Global
Bluewolf
Bluewolf is the global Salesforce consulting agency committed to driving a return on innovation.
Deloitte Digital
Deloitte Digital is creating a new model for a new age—they're a creative digital consultancy.
PwC
PwC's professional services include audit and assurance, tax and consulting.
Appirio
Appirio helps customers createnext-generation Worker & Customer Experiences.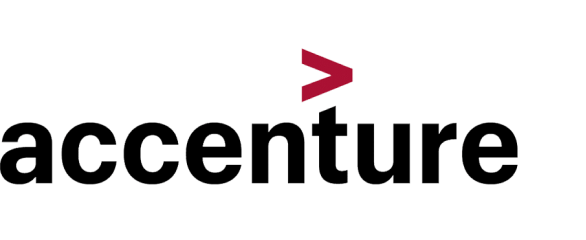 Accenture
Accenture provides services in strategy, consulting, digital, technology and operations.
Regional
Slalom
Slalom designs and builds strategies and systems to help their clients solve complex challenges.
RelationEdge
Helps companies implement Salesforce, providing a custom engineered technology solution.
Swift River Consulting
Swift River Consulting helps nonprofits harness the power of technology to advance their mission.
Attain Partners
Attain Partners specializes in large-scale Salesforce solutions for the Higher Education and Nonprofit sectors.
Huron
Huron is committed to achieving sustainable results in partnership with their clients.
21 Knots
Helping innovators and creative thinkers transform the way they grow their business with Salesforce.
SIG
SIG is a professional services firm that provides comprehensive advisory, implementation and managed services for Salesforce®, Conga® and leading ecosystem application providers.
Plative
Plative provides strategic advisory, implementation, and managed services to many of the world's leading organizations. Each one of their engagements is conducted by industry consultants with deep expertise across Salesforce, Oracle NetSuite, Heroku, and Amazon Web Services.
Agile Cloud Consulting
Agile Cloud Consulting has a deep commitment and expertise with Salesforce, but it doesn't stop there. They offer platform agnostic data migration, system integration, and product development services to make them a one stop shop for your development and implementation needs
ElevateActual
ElevateActual exists to be a better brand of consulting. By embracing agile methodologies, ElevateActual is able to deliver exactly what is needed right now. Budget maximization and realized value are at the core of every project.
Navigators
Navigators' purpose is to empower mission-driven organizations with elegantly designed technology systems. In short, we help good people doing good work do it better with technology.
Higher Education
Sierra-Cedar
Sierra-Cedar offers a comprehensive, integrated portfolio of services across multiple technologies and industries.
Color Consultancy
We help organizations tackle their challenges with the Business Cloud including Salesforce and Force.com.
Eigen X
Eigen X is a leading provider of CRM, Data Analytics, Agile, and Application services.
Elevation Solutions
Elevation Solutions is focused on designing, building and implementing the best technology for the education and nonprofit sectors.
Nonprofit
Cloud for Good
Cloud for Good specializes in donor management, case management, financial applications, and more.
CommonTeri
CommonTeri offers affordable technology solutions for Nonprofits and Small Businesses.
Idealist Consulting
Idealist Consulting provides Salesforce, marketing automation, and application development services for nonprofits and small businesses.
Arkus
Arkus is redefining and reshaping what it means to hire an outside consultant.Providing a diverse set of services from Salesforce quick starts to Force.com application development.
Hyphen8
Hyphen8 are a Premium level Salesforce.org partner that has been designing and supporting innovative solutions and process transformations for 10 years.
Their service designers can transform ways of working, enrich user experiences and share practical advice to guide organisations through the change management elements of a technical project.
Through their social mission to donate 8% of their profit, they help smaller organisations to deliver their missions more efficiently.
Government
Carahsoft
Carahsoft serves as the master government aggregator for tech vendors, supporting an extensive ecosystem of manufacturers, value-added resellers, system integrators, and consulting partners committed to supporting the public sector.