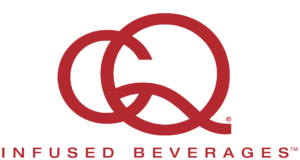 Back
Business
CQ Infused Beverages, LLC Finds Success with FormAssembly Implementation Services
Case Study Snapshot
As a FormAssembly customer, CQ Infused Beverages has worked with FormAssembly's Implementation Services team extensively. The Implementation Services team provide a suite of offerings aimed at helping businesses get more out of FormAssembly through trainings and customized form configurations. With the help of Implementation Services, CQ Infused Beverages revolutionized their initial order process and created a customer portal for self-service account management using FormAssembly forms.
About CQ Infused Beverages
CQ Infused Beverages, LLC is a B2B subscription-based beverage company that provides a proprietary, patent-based infused beverage system in which customers transform their existing water, iced tea, club soda, or lemonade into a variety of specialty infused beverages by adding the company's purees.
Why Implementation Services?
Vice President, Matthew J. Farruggio discovered that the Implementation Services options offered through FormAssembly were not only cost-effective and productive, but each solution opened up endless opportunities to strategize and create new growth.
"There's so much you can do and by reaching out to Implementation Services. They're going to be able to find workarounds and help you accomplish your goals. They'll not only tell you it's possible, but actually make it happen."
The Numbers
90%
(estimated) more deals closed using FormAssembly for initial order process
90%
(estimated) of time saved in initial order process
70%
(estimated) decrease in customer acquisition cost
The need
A Time-Consuming Initial Order Process
Before finding FormAssembly, CQ Infused Beverages handled the initial order process and subscription agreements using PDF forms and EchoSign, which Farruggio said were "a nightmare" to get customers to sign. This process took weeks of time and resulted in a sub-standard user experience.
Thanks to Andrea on the Implementation Services team, we transitioned from impersonal PDF agreements to smart, simple, clean forms that our subscribers love. She killed it.
The solution
Easier, Quicker Subscription Agreements
FormAssembly's Implementation Services team provided the form expertise necessary to create sophisticated subscription agreement documents that not only saved large amounts of time (as much as a 90 percent reduction in Farrugio's estimation) but also lowered the customer acquisition cost by simplifying the initial order process.
"It used to be a major issue, and now it's no longer an issue, period," Farruggio said.
FormAssembly makes subscription agreement documents easy to fill out and process. First, account information is automatically pulled into any agreements, reducing customer effort. Additionally, a confirmation page can be sent to customers, allowing them to review a document and sign it with FormAssembly's e-signature feature.
People can and are filling out forms on their own, but Farruggio said they're seeing the greatest benefit from sending partially completed forms to customers for them to review and sign.
"To simplify the process even more, we send prefilled agreements after sales call. Less barriers translates into more subscribers." Farruggio said.
From smart validations to the way the forms connect with Salesforce to their mobile responsiveness, Farruggio said he's more than satisfied with the work of FormAssembly's Implementation Services team.
"I'm thrilled with it," Farruggio said. "I recommend FormAssembly to everyone."
"It's exactly what we needed, and has made a huge difference for us, and more importantly our subscribers"
---
Use Cases
New Customer Forms
FormAssembly forms with e-signature functionality, make it simple for CQ Infused Beverages and their customers to fill out new subscription agreement forms and sign them. Switching to FormAssembly as opposed to PDF forms with EchoSign saved CQ Infused Beverages time, frustration, and money in the form of decreased customer acquisition cost.
"FormAssembly allows it to be a self-serve option, so customers can come in and decide what they want and how they want it," Farruggio said. "It's effortless, and it's definitely resolved that issue in its entirety."
Customer Portal
With the help of FormAssembly's Implementation Services department, CQ Infused Beverages created a Salesforce-connected, company-branded customer center that allowed customers to manage their entire journey, including subscription, invoices, and more.
"After testing a number of highly rated form apps on Salesforce's AppExchange, we realized that FormAssembly was the only solution that could accomplish our goals," Farruggio said.
Farruggio admits he was skeptical of the how well the solution would work at first, but the results were hard to ignore.
"It took a bit of time to create, and I thought, 'Is anybody going to use this?' and our first day that we implemented it, somebody put in a $10,000 order," he said.
Supplemental Usage Agreement
This form is a key part of the CQ Infused Beverages Flex Program, wherein qualifying accounts can double the number of CQ Infused Beverage systems without increasing their ongoing order commitment. The supplemental usage agreement is prefilled for easy form filling, but sometimes the form will be filled out in advance, leaving only the job of signing to the customer.
Parts Request Form
Another one of CQ Infused Beverages' FormAssembly use cases is a form that allows subscribers to exchange/swap their used equipment. The form is set up to only allow replacements for the equipment a company has and no more. The form also displays the exchange price next to the full price, which is an additional safeguard to make sure people return their equipment.
"It makes it incredibly clear," Farruggio said.
Interested in discussing an Implementation Services solution?
Our VIP group is home to over 300 incredible form builders who find exciting ways to use FormAssembly in everyday life. Learn more about the VIP Program here and email [email protected] to secure your invite!
Get More Info
Don't just collect data — leverage it.